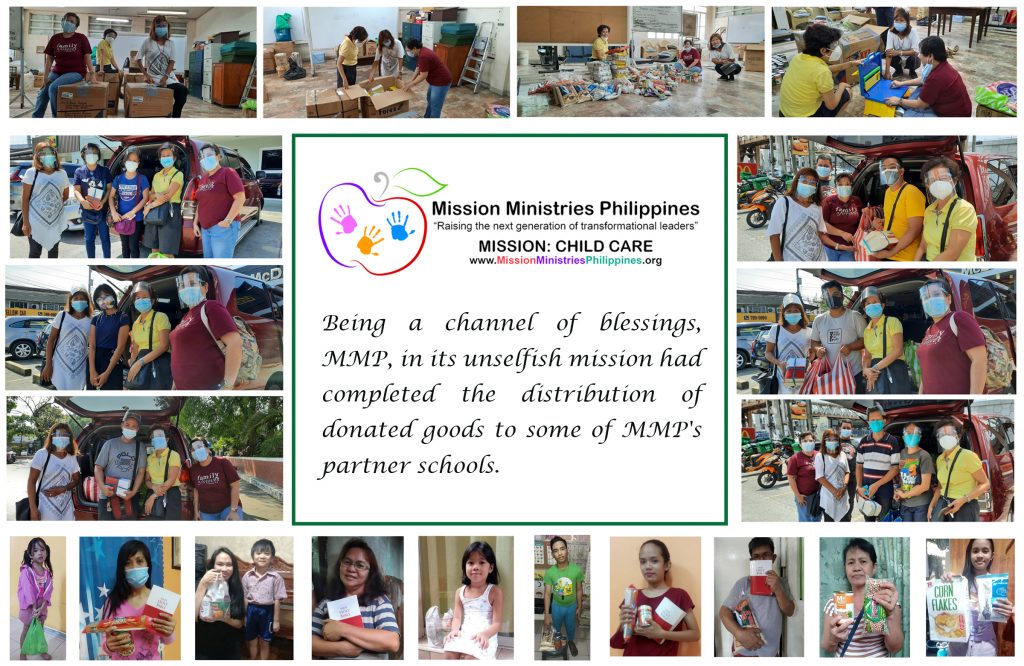 Mission Ministries Phil. was founded because of its calling to give quality education to the least privileged children in poor communities and most importantly to spread the Good News of salvation.
In continuing this mission, MMP launched the online Parenting Seminars which aims to help parents in handling their children and understanding each other as parents. And the most important part of the seminar is evangelizing, through the Word of God.

Ms. Chonabelle Domingo, President, and CEO of MMP was the first speaker for this seminar last January 23, 2021, entitled Parenting in Pandemic. It was attended by over 90 parents from the 14 partner schools who joined.

Ms. Domingo taught of doing this parenting seminars due to the urgency in saving the souls of our students and their parents. Bringing them the free gift of salvation through Jesus Christ. In these trying times, when hopelessness envelopes the world, Christians must live to the commission of being the light and salt of the world.

And indeed as we sow, God gives us harvests. One of the partners, Children's Den testified that 5 of their parents who attended the seminar accepted Christ as their Lord and Savior. They have been ministering to these parents and God used the seminar for them to fully accept Christ as their God and Savior.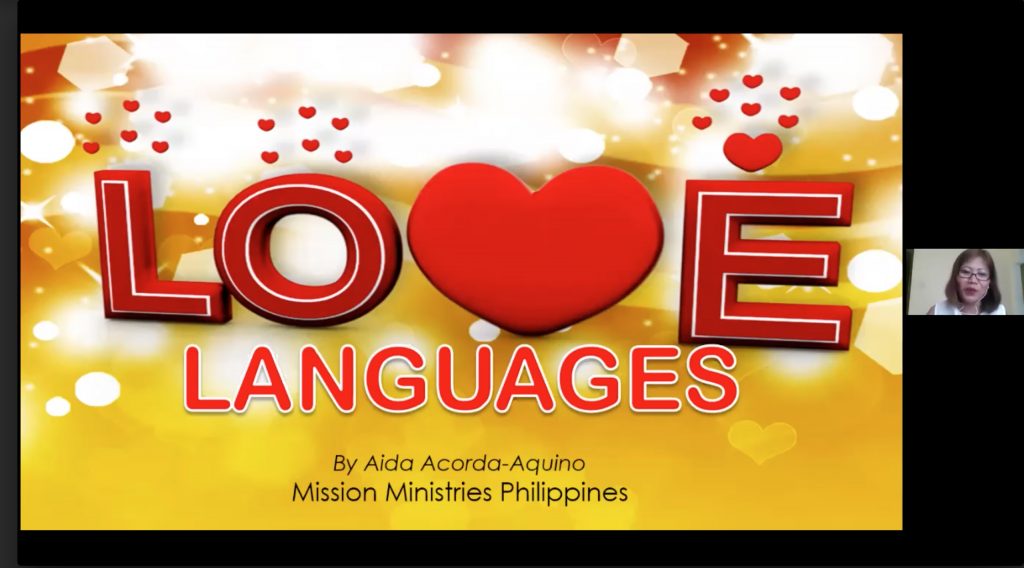 With that good report, MMP aims to continue conducting parenting seminars. So last March 20, 2021, the second parenting seminar entitled "The 5 Love Languages" was facilitated by Ms. Aida Aquino.

MMP included these seminars in the year-round activities.
Mission Ministries Philippines Joins Medical Ambassador Philippines, Inc. in Health Awareness

"A Must for Mask" a project of Mission Ministries Philippines, Inc. in its contribution to help fight the coronavirus. It was initiated sometime last year and the masks were given to its partner schools. This project is one of the ministries of MMP being revisited in its philosophy of a holistic approach. As the organization not only aims to nurture the cognitive and spiritual of the students but also their physical and health aspects.

This project made viable in partnership with Medical Ambassador Phil. Inc., a Christian non-profit medical mission organization with the mission to see churches and organizations that follow Christ's mandate, establishing effective health ministries and evangelism to the poor, vulnerable, and among the least reached people in target communities.

In the recent event, Medical Ambassador Phil. Inc.(MAP, Inc. ) conducted a seminar entitled " Kaalaman at Siyensya ng Bakuna" last March 19, 2021. This seminar is to propagate awareness about the vaccines for the coronavirus. The resource person is Dr. Romelei Camiling – Alfonso.

MMP participated in this event as its initial seminar with MAP, Inc. There are plans of training and other seminars for partner schools to equip them in terms of health issues.
Bringing KIDPRENUER On-line

Here's a report on Praiere Rose Academy for Youngsters, a partner school of Mission Ministries Phil. that continued teaching KIDPRENUER and bringing it online. Teacher Precy Vallente, school Administrator, and Teacher Kezia Vallente recall how they were able to administer the Kidprenuer curriculum online this school year. Here is what they have to say:
"Kidpreneur Curriculum is one of the immense life molding tools MMP had provided for us. Our school had been using it since the time this curriculum was launched. For years now, it has always been an interesting part of our school's endeavor to encourage children on entrepreneurship that even parents enjoy its challenges.
Every year, we see to it that we do a culminating activity that will lead every child to a pathway of kidpreneurship. We do a "Palengke Like This Program" which before was called "Munting Palengke sa Loob ng Paaralan" until such time that we moved out to a covered court near the school.
This year we did not allow this pandemic to hinder culminating and enhancing children's interest as they learned stories about young entrepreneurs and their disciplines. We had the so-called "KidPRAYneur" online business where children were asked to advertise their products online. They were also asked to be part of the preparations and even selling of such.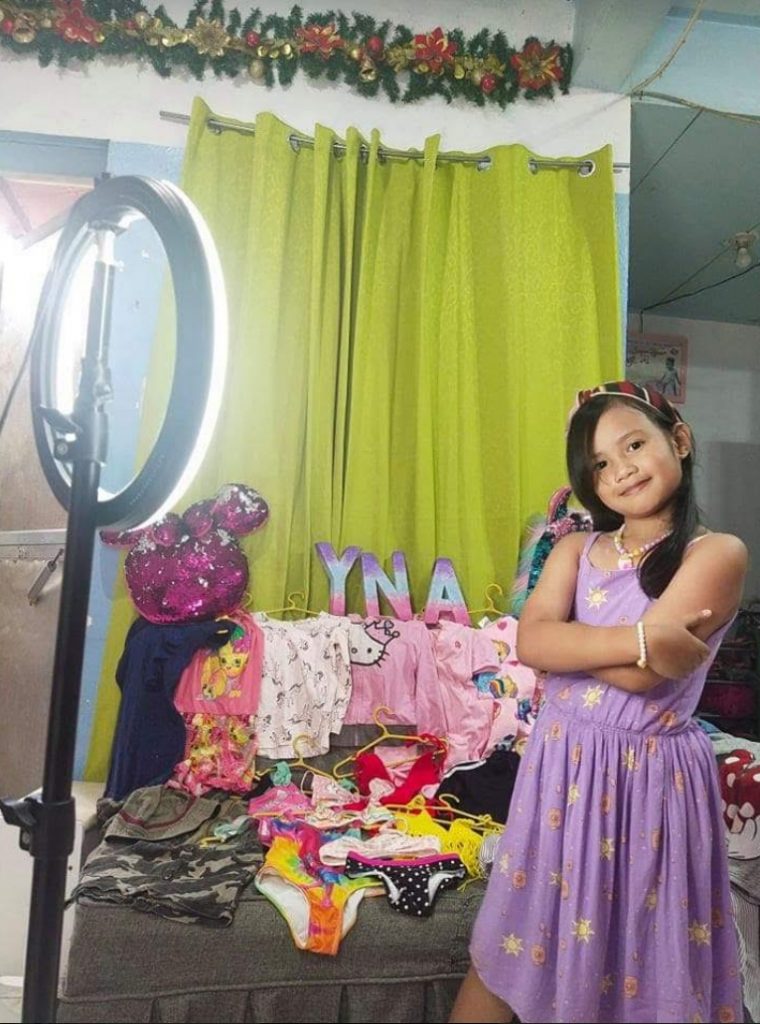 This then had become a motivating gem to the young minds. Some of the children's reactions are:
– "It's enjoying, I was able to share my clothes with others" because they did an ukay-ukay thing. Actually, there were two of them who did such.
– "Happy… because I have money to buy a speaker" and he encouraged his Mom to continue selling.
– "Happy…" because of the experience of selling and earning money out of it.
There's the spirit of sharing, a plan where to use the money, and the joy of knowing that there's a good fruit out of it.
Such kinds of experiences won't be forgotten. As they grow these will be part of their honing moments and good memoirs."
Truly there will be no barriers in pursuing education and changing the mindset of today for tomorrow's success.
When God closes a door He opens windows. And Mission Ministries Philippines witness how God made this statement true once again. This pandemic closes doors and yet God opens windows of opportunities and reviving dormant ministries.
It takes one good heart, one stretch hand, and one step to make a difference. In recent news, Mission Ministries Philippines together with people with generous hearts made these projects possible. A simple act of kindness made it viable to feed the hungry and alleviate a community.
Feeding the Hungry, Feeding the Soul, Feeding the Spirit
In its mission to address the needs of children holistically, Mission Ministries Philippines conducted a feeding program in partnership with its school partners who cater to the less fortunate communities.
One of the devastating results of the pandemic is the lost of income to the families. Families that depend on a hand to mouth existence. And losing jobs of parents hardens it more. The basic needs of the family like food have been jeopardized because of this.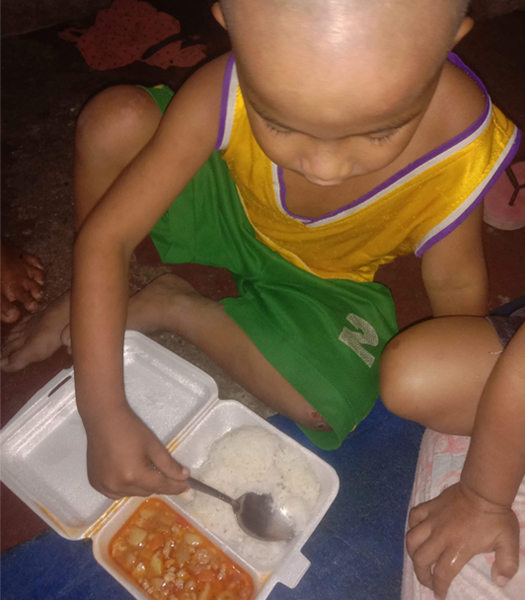 At present four of MMP partners implemented this endeavor. More than 180 children benefited to this project. They were given healthy, nutritious and delicious food. Parents of the children also helped in the preparation. Making this a conjugal effort between the parents, school and the church. This simple act of kindness made a difference.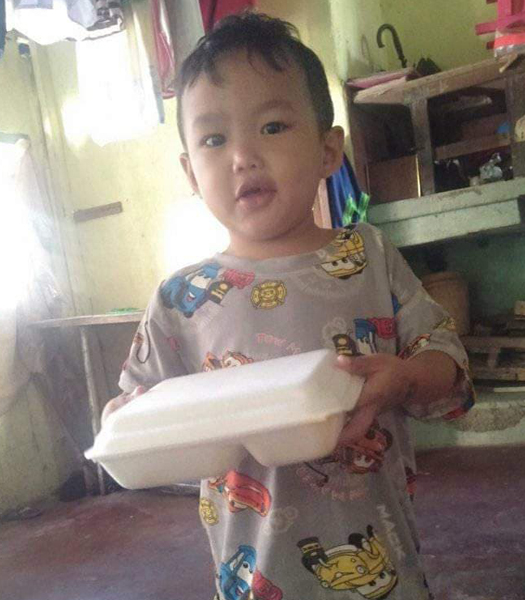 Aside from feeding the physical needs, the most important of the project is to feed the soul and spirit. Part of the feeding program is to share the Good News to the children and to their families as well. Bible stories were told and the love of God to us, giving hope especially in this chaos and uncertain future.
God commanded us to feed the hungry and Mission Ministries Philippines together with the partners are responding to this.
Small Rice Enterprise To Variety Store From Small Seed
"It is the smallest of all seeds, but when it has grown it is larger than all the garden plants and becomes a tree, so that the birds of the air come and make nests in its branches." Matthew 13:32
The Bible verse above simply describes how the Lord blessed the seed money given to Pastor Rodel and Teacher Jocelyn Alcantara. From a small seed, now grown into a larger plant. It was September 2019 when one of MMP's International Advisers, Bro. Hal McNaughton, together with the team, made a visit to Pastor Rodel's church and learning center. During the visit, we were able to witness how the teachers run the preschool class. The preschool children showed off their talents in music and movements, while some recited their memory verses.
The MMP team offered additional coaching to the teachers while Pastor Rodel shared his ministry's humble beginnings— from one church that he started in Barangay Macabud, he planted another church in Barangay Udiongan in the same town of Rizal. After listening, Bro. Hal asked Pastor Rodel about how he was able to sustain his ministry and family needs, knowing the unfortunate condition of the community that he is serving and him doing fulltime ministry. Pastor Rodel replied with a smile and said…"We simply depend on God's provision. It is all by God's grace that we were able to do His work.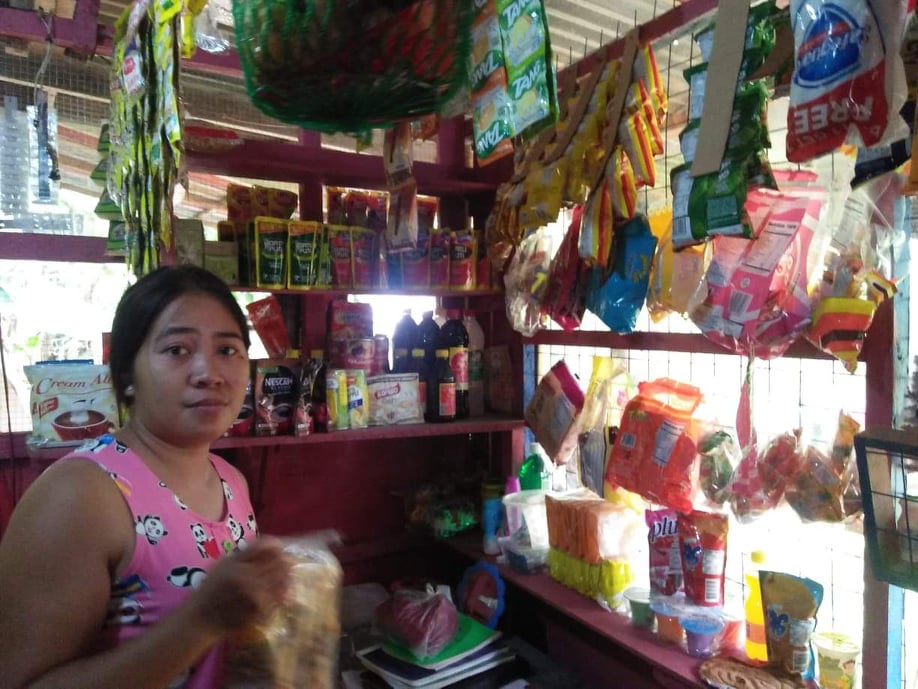 The ministry's resilience and dependence to God touched Bro. Hal's heart. He offered help by giving seed money for them to start a livelihood to sustain their needs. Pastor Rodel and his wife started their business enterprise with just five (5) sacks of rice and sold it to their community. A small portion of the learning center became their rice storage space.
After a few months, the Lord multiplied the seed money entrusted to them. From a small rice enterprise, it bore good fruit and now became a variety store. They were able to set-up the store just beside the church. Their income now supports the feeding program of the church and other needs. Faithful friends and donors like you who trust and continually support God's work made a difference to the lives of many people.
Through your generous support and prayers to MMP ministry, we are encouraged to move forward and keep going. To God be the Glory!!
Deep Well Project at Eastgate Fruitful Life Learning Center
"Dreams become REALITY when we put our MIND to it."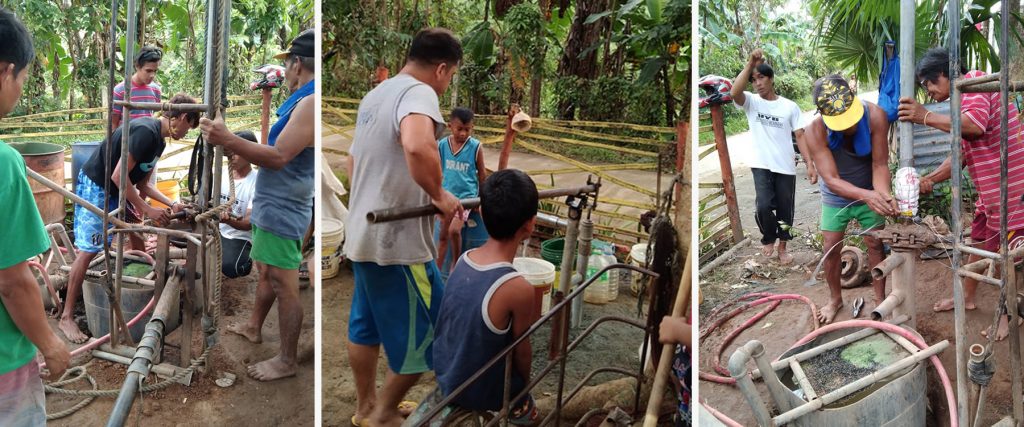 It was early 2020 when one of Mission Ministries Philippines' (MMP) friends, Bro. Michael "Mike" Villa-real from First Congregational Church of Anaheim (California, USA) and the MMP team visited one of our partners, Eastgate Fruitful Life Learning Center in Brgy. Macabud, Rodriguez, Rizal. The purpose of the visit is for Bro. Mike and the team to have a concrete preschool exposure, to see the learning development of the children, and to meet the teachers. During the visit, Pastor Rodel Alcantara, the school administrator and head pastor of Eastgate Fruitful Life Community Church, shared his vision and dreams of his church and learning center. He also shared the current condition of the community where he is serving.
The families living there have limited access of water for drinking and other household use. The community has only one (1) deep well to cater hundreds of families. Pastor Rodel, along with some of his church members, uses his tricycle to transport all their water containers to the deep well area and have it refilled. It usually takes them several hours to be served due to the long line. Pastor Rodel has been in the community serving God for fourteen (14) years. Upon seeing the plight in the community, Bro. Mike's heart was greatly moved. He then shared his visitation experience to his congregation, addressing the needs of the community. By the grace of God, He used the leaders and members of the First Congregational Church of Anaheim to install deep well to the said partner learning center and church.
The installation of deep well project started last February 1, 2021, and after one (1) month, the deep well is completely finished and fully operational. The DREAM of Pastor Rodel became a REALITY because of faithful donors and prayer warriors like you.
"For I will pour water on the thirsty land, and streams on the dry ground; I will pour out my Spirit on your offspring, and my blessing on your descendants". Isaiah 44:3