Calling all Educators, Children's Advocates, School Owners, Administrators!!!
Mission Ministries Philippines, Inc. is highly committed to ensuring that Filipino Children receive a quality, biblical, and Developmentally Appropriate Early Childhood Education through a Preschool, Daycare, Supervised Neighborhood Play, Reading Remedial Program, Feeding Program, Kidpreneur, or any relevant children's program in your community.
You and your friends are invited to attend a
FREE EARLY CHILDHOOD TRAINING AND ORIENTATION!!!
For More Details, Contact Us at
Mobile Numbers: 0920.222.8158 / 0930.143.4780 / 0947.811.8394
Email Address: mmpece@gmail.com
*Kindly text or email us on the following numbers and we will send you the free link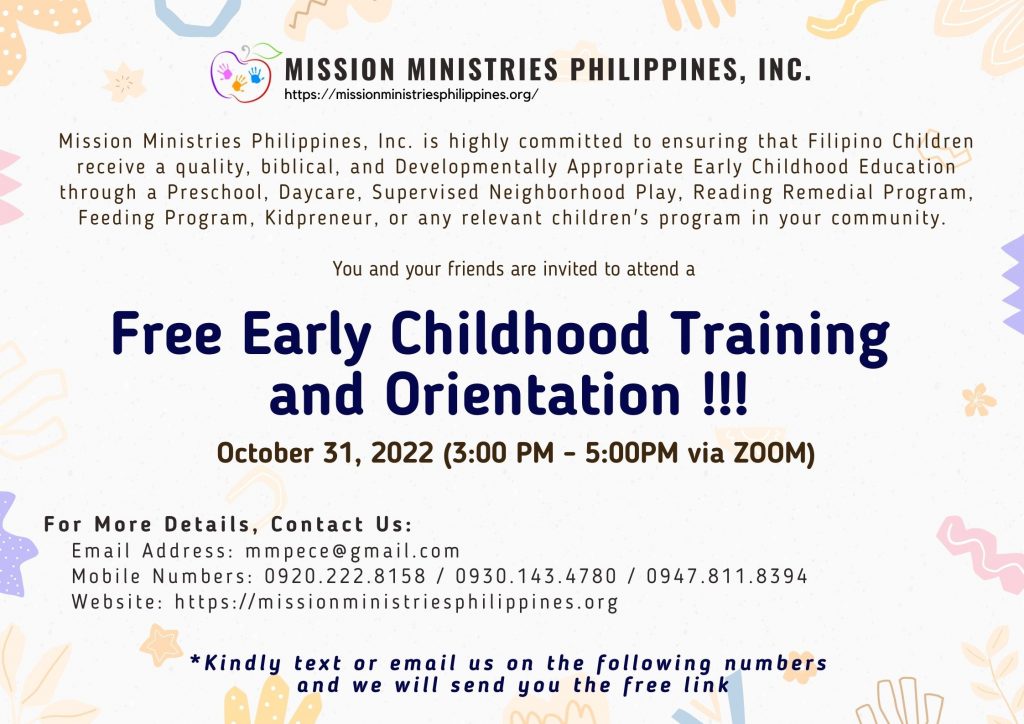 3082484

DD days

HH hours

MM min

SS sec

Event Starts refresh page to see next upcoming event