In its continuing mission to share the good news of salvation to the parents of partner schools of Mission Ministries Philippines, the 5th parenting seminar for this year is The Path to Success, held last September 18, 2021.  Pastor Melita Espanol, teacher and Administrator of JMARS Learning Center in Cavite and pastor of Believers in Christ Church facilitated the seminar.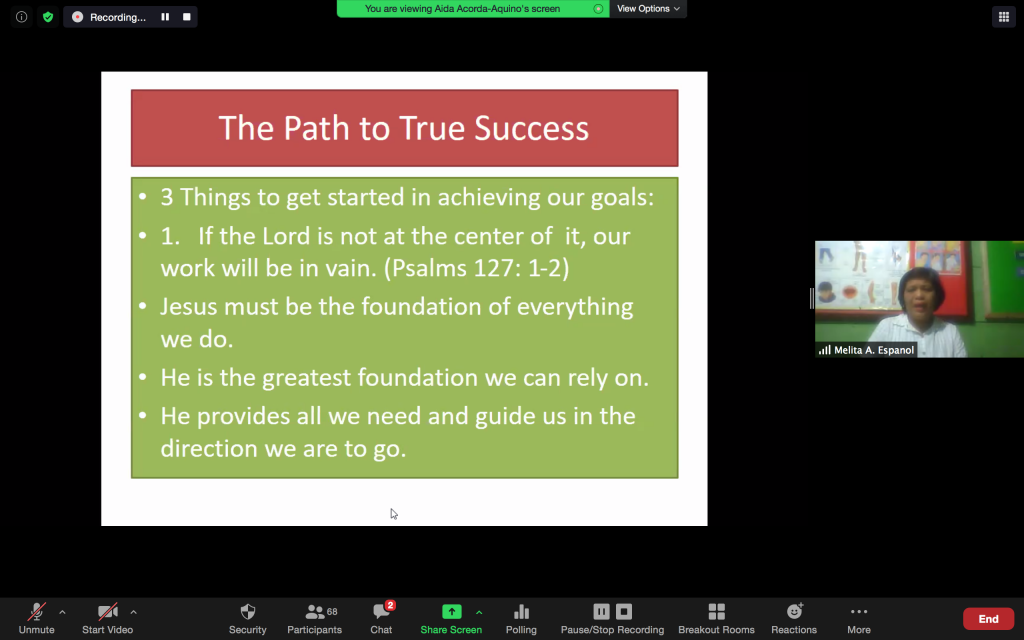 Pastor Melet said that to be successful is to lay the foundation by believing in God. He should be the center of whatever we will do, especially being a parent. And as God as the greatest foundation we can rely on.
The seminar was attended by 70 participants from 10 partner schools of MMP. To date this is the well-attended parenting seminar conducted by MMP since it started this January.