One of the many difficulties parents and teachers are encountering nowadays is disciplining the children. The new normal of teaching made it more challenging for teachers to correct the behaviors of their students. To address this issue, Mission Ministries Philippines had its 3rd refresher course entitled "Child Discipline in an Online and Face to Face Platform" last October 9, 2021, facilitated by Prof. Claribel "Bing" Amihan.
Teacher Bing explained the importance of developing self-discipline in the child by explaining the rules and the benefits of following the rules. The child will be motivated to do what is right no matter how difficult and challenging it is.
The topic was divided into 4 subtopics: a) Definition of terms, b) Characteristics of Children c) Goals of Discipline d) Discipline guidelines e) Take care of the self. Teacher Bing had not only discussed the main topic about discipline but broadened it by explaining on understanding the child and the environment he or she may be in. Adding to the child's development and how gadgets and the internet have been affecting the child.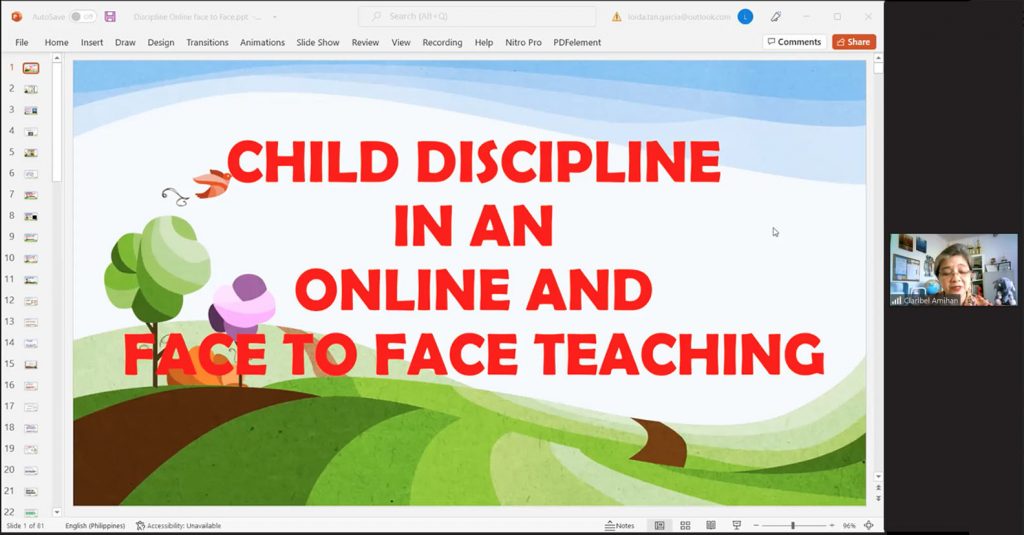 The webinar was attended by 100 participants. And due to public request, another date was set last November 27, 2021, to cater to other participants who were not able to attend the first webinar. This was the first time MMP's webinars had a repeat.