At the beginning of the school year 2021-2022 in education, Mission Ministries Philippines headed the training for partner schools and guest participants engaged in early childhood education with its seminars in Early Childhood Education level 1 and 2  last August 12 –14 and 18-20. This year's theme is Building Bridges to the New Normal in Early Childhood Education.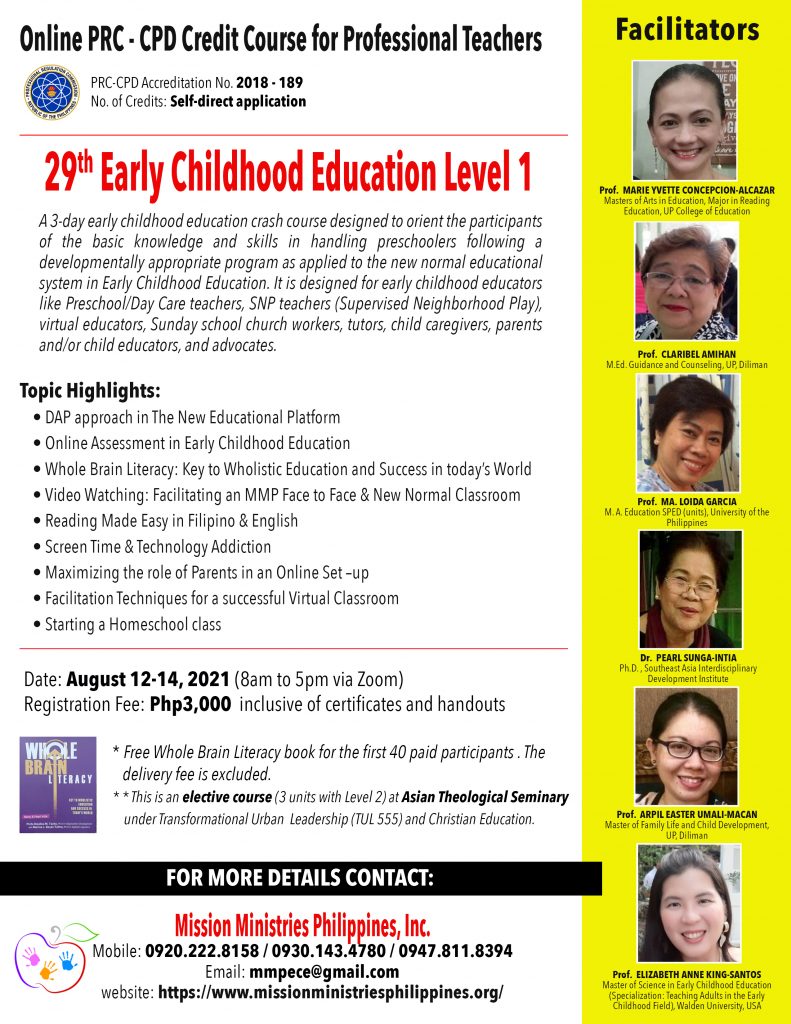 The seminar aims to help teachers and parents to address the stresses and other related effects to the children brought by the pandemic.
Topics were all designed to help teachers navigate the new system in teaching preschoolers and even their parents with the new normal.
Speakers who are experts in their field shared their knowledge that even in online classes, the Developmentally Appropriate Practices ( DAP ) can still be done. As long as we can embrace the principles of DAP, technology can be an effective tool for teaching children. The main idea is to know how the development and learning of each child. It can help in assessing the progress and the ways teachers can help the children learn.
Another matter was maximizing the role of parents. Studies showed a positive correlation between parent involvement and student success. Moreover, in an online class, both parents and teachers share the load in teaching the child.
Times have changed a lot in just almost two years of this pandemic. Homeschooling is now the main option in terms of education. The use of technology increased phenomenally and brought another problem in Screen time and technology addiction. How much is too much time on screen time?
The Level 2 seminar also addressed the challenges to the administrators and school principals.